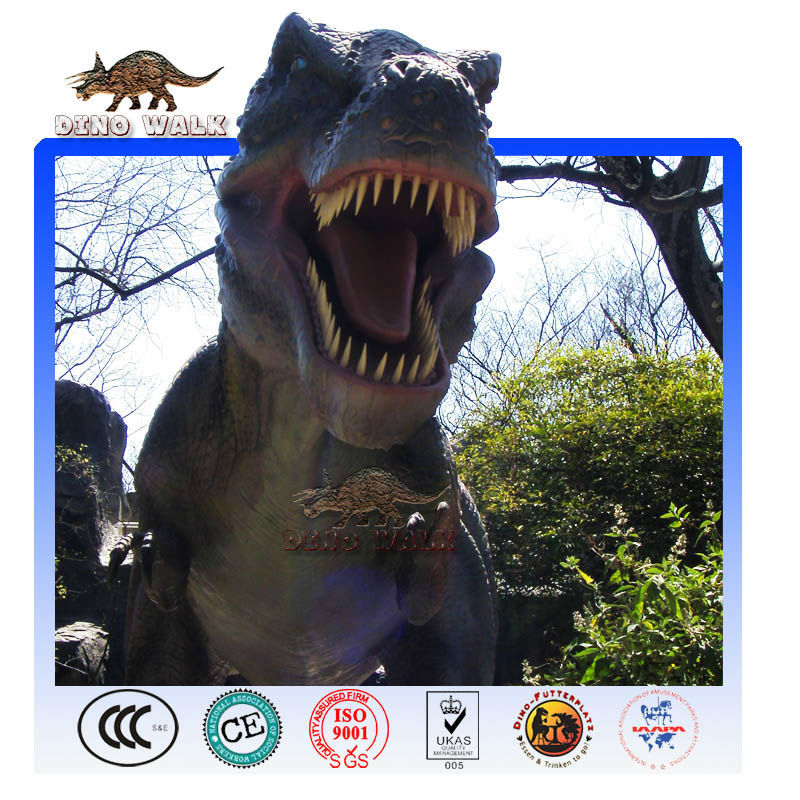 Remote tyrannosaurus ouside .
(could make fiberglass dinosaur)
Brand

 

Dino Walk (Over 10 years' experienceof manufacturing animatronic dinosaur robots)

 

Price 

 

Depends on the quantity of Animatronic dinosaurs or animals

 

Dimension

 

customize as per buyer's choice.

 

Movements

 

1.Mouth opening & closing
2.Eyes blinking

3.Head shaking (up/down/left/right)
4.Stomach breathing
5.Front claws moving (dinosaurs which stand up by two feet)

6.Tail swaying
7.Squatting (Customized movements)


(We cound customize animatronic's movements depend on client's requirements)

 

Sounds

 

Vivid Dinosaur roaring sound

(We can customize animatronic's sound)

 

Color

 

same color as picture shows or Customize as per buyer's choice.

 

Power

 

110/220vac 50/60hz (We set international electricty standard)

 

Accessories

Included

 

Control Box with one free spare, 2 speakers with built in woofer and volume 

controler, remote control, sensor infrared control, and free facts stand and more.

 

Certificate

 

CE and ISO9001:2008.

(CE Animatronic Dinosaur and Animal)

 

Warranty period

 /After service

24 months after the completion of installation except artificial damage.

Pictures

 

All of the pictures are our last order's product. Welcome to our factory

and visit the exhibited site.

 
Remarks:
All our Animatronic Products are made  up of well treated metal frame, brushless motors
driven for movements, skined and fleshed with high density foam, manually sculpted ,coated by 
a professional artist with high grade silicon rubber in order to have 
an alive-look,desired color ,smooth movements and touch flexible.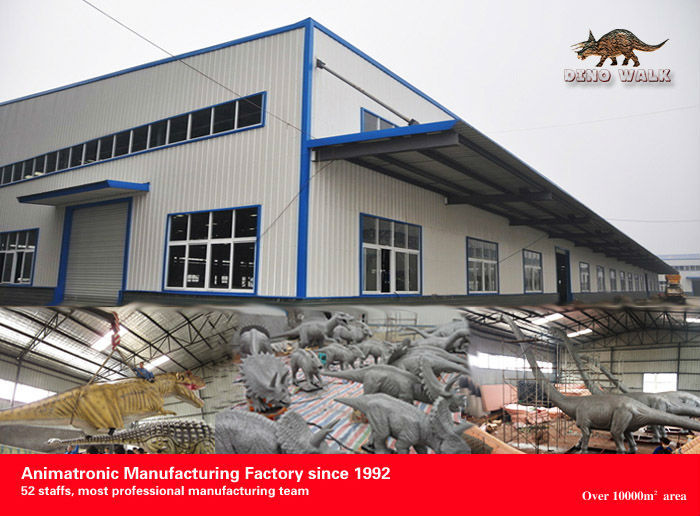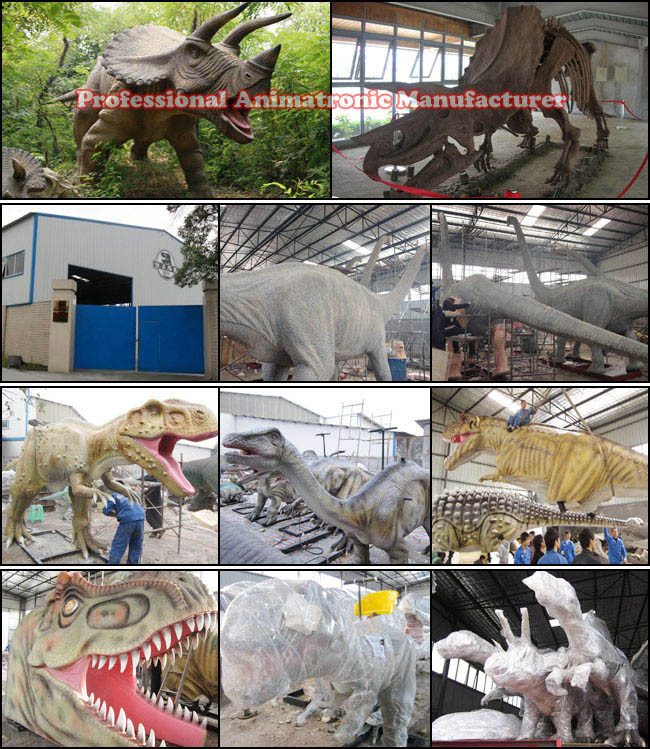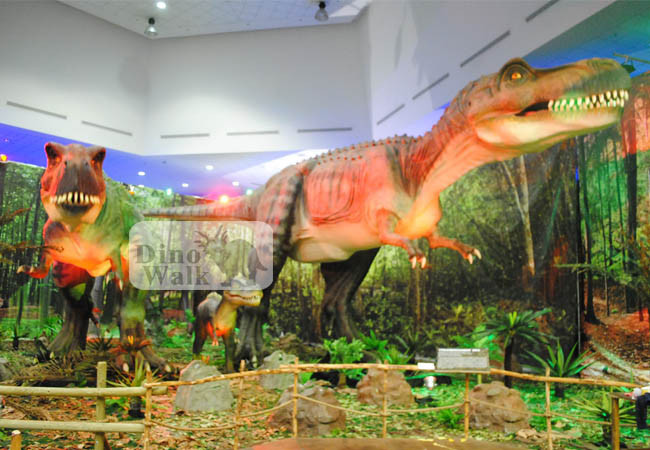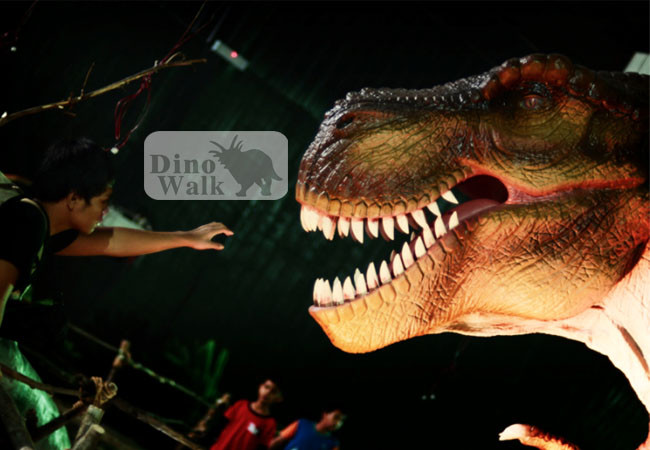 Remote Control Animatronic Dinosaur (Use sensor, control unit and so on)
Attracting all people as an attractive item
color:as you choice (Restoring realistic dinosaur color)
movement: Smooth movements like real dinosaur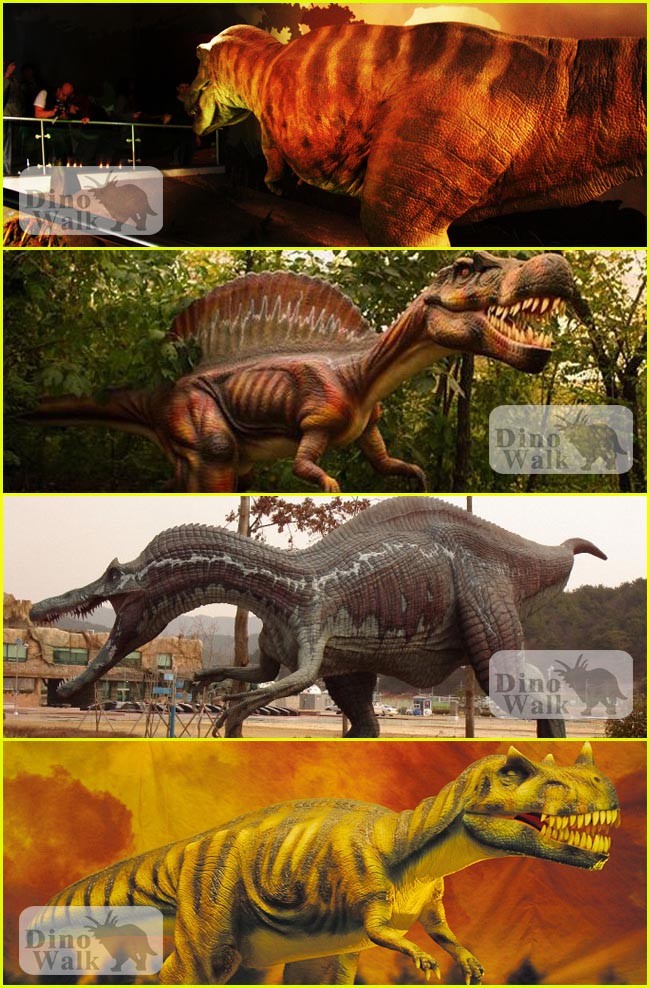 We can Customize Animatronic Dinosaur or other Animatronic Animal